Who I am:
A third culture kid, with big hair and even bigger dreams who seeks to bring a global lens to work that helps leaders optimize their influence so that they are equipped to lead from every seat they sit in.
What I do:
Leadership Development Pro
Diversity, Equity & Inclusion
Culture work that center psychological safety, connectedness & belonging and meaning (the highest level of happiness)
Personal and Professional Growth Experiences that Center Women of Color.
Why I do it:
I want The Ellevate Collective to be a household name that is known for making leadership accessible, transformational and applicable. Access without support is still oppression. Let's ensure that leaders, especially women leaders across the land feel supported to become the leaders they were always meant to be and become a source for power and innovation.
Words I live by:
A remarkable leader is one who produces another leader who can produce another leader who can produce ANOTHER leader!
read full bio ...
Dorothy Enriquez is a third culture kid who grew up to love fashion, gal pal bonding, learning and leadership. Dorothy has found her written works on confidence, competence and closing the leadership gap in Forbes, Training Industry Magazine, The BOSS Network. Dorothy is known for her effective communication skills, 'edutaining' leadership courseware and interactive programs. A 15-year veteran of Corporate America, wielding multiple certifications (Diversity, Equity & Inclusion, Emergenetics, Situational Leadership & Breakthrough Performance) and a master's degree in Human Communication, she strives to make transformative development accessible. In 2018 after giving birth to her daughter, Dorothy went full time as a business owner. The Ellevate Collective, formerly known as The Communication Strategist is dedicated to helping organizations and individuals optimize their leadership so that they are equipped to lead from every seat they sit in. Serving clients such as African American Leadership Alliance Milwaukee, Apartment Association Kansas City, FUEL Milwaukee, Kohl's, The Y, Campbell's The Boys & Girls Club of Greater Milwaukee, Rockwell Automation & The City of Milwaukee, Ellevate strategically supports you through your leadership transformation in a relatable and impactful way.
Coaches help you identify and focus on what's important, which accelerates your success. According to coaches.com, good coaches: Create a safe environment in which people see themselves more clearly; Identify gaps between where the client is and where the client needs or wants to be. Forbes.com states that: When it comes to building your personal brand, a coach can be a powerful resource who can help you get out of your own way, stand out, and take action to achieve the things that are truly important to you. Are you ready to learn something new? Sometimes, it's more transformational to do something totally new instead of simply improving. Our digital and online products provide that alternative to in person and classroom style learning solutions. A just in time approach for your growth and development is a game changer with the convenience you need. You're busy building your empire!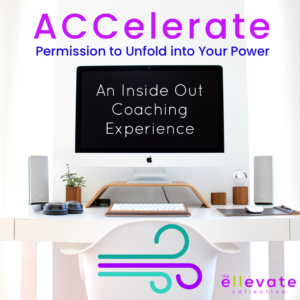 A 6+ hour coaching experience leveraging the Redefine Your Color System + Emergenetics Assessment. Explore thinking  & behavioral attributes to accelerate in life as a more self-aware and collaborative leader.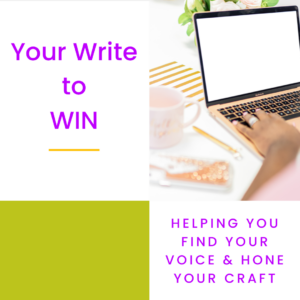 Helping Writers Continue to Find Their Voice & Hone Their Craft. Learn to write with power and persuasion. Use your writing to develop a niche, gain attention, grow your brand, and display your genius.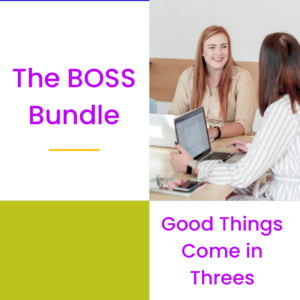 The BOSS Bundle is designed to help you lead from every seat you sit in by giving you targeted inside out coaching and development as you achieve your personal and professional goals. Leadership is a verb.
Many women don't negotiate. And women who neglect to negotiate can lose up to one million dollars over the course of their career. But, women are often caught between a rock and a hard place. If they don't negotiate, they lose out, but women who negotiate and fight for what they want are often looked at as aggressive and self-serving. How do we find the sweet spot to advocate for yourself while demonstrating an understanding of how to play in the corporate arena like a pro? Negotiation 101.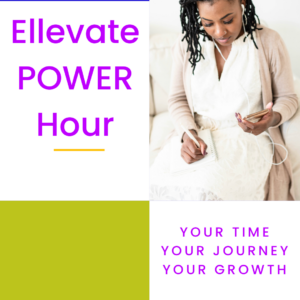 Ellevate Power Hours are 1:1 Coaching Opportunities for clients to focus on a target area in their personal or professional life. Together, we examine your Mindset, Skillset & Toolset to remove the obstacle. The goal is to help you release fear, worry and concern so you can thrive and accelerate your ascent. By investing in yourself, you will go further and continue to redefine the color of leadership and how you lead from every seat you sit in.