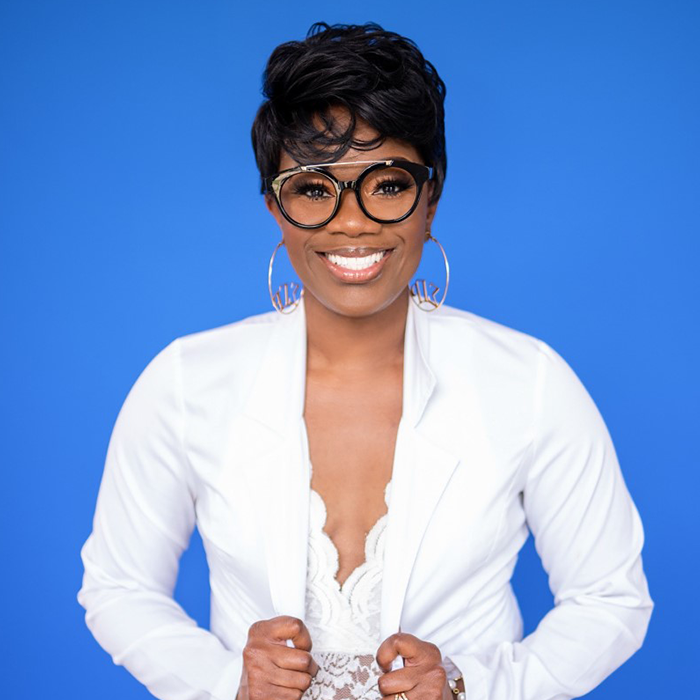 Dr. Essence Johnson
Expert
Who I am:
An "HBCU made," residency trained, community and correctional health optometrist, who is transferring her personal and professional skills from the exam room to the board room and beyond.

What I do:
DEI Champion
STEM Education
Healthcare Enrichment
Recruitment and Development

Why I do it:
"For the younger generation I am an example of what they can become, and for the older generation I am an example of how far we have come." –Dr. Essence Johnson
Words I live by:
Philippians 2:3, NIV: "Do nothing out of selfish ambition or vain conceit. Rather, in humility value others above yourselves"
read full bio ...
10 years into practicing optometry, Dr. Essence Johnson decided to take her career off autopilot and began passionately pursuing her purpose. Inside and outside of the office, Dr. Johnson is committed to continuing education, organizational change and recruiting and developing the next generation of opinion leaders and change agents.
She is an alumna of Prairie View A&M University and the Pennsylvania College of Optometry at Salus University, as well as completed a residency in Ocular Disease at Omni Eye Services of Atlanta. Dr. Johnson is a Fellow in the American Academy of Optometry and a Diplomate in the American Board of Optometry. She is also a diversity, equity and inclusion champion, receiving certificates from Cornell University and the University of South Florida Muma College of Business.
Dr. Johnson is a dynamic speaker, host and facilitator who has been featured in video and print for the work she is doing as the Chief Visionary Officer of Black EyeCare Perspective and co-founder and co-advisor to the Black EyeCare Perspective Pre-Optometry Club as they redefine the color of the eyecare industry 1% at a time by creating a pipeline for Black students into optometry and achieve equity throughout the industry to match the US census population (13% Promise).
As a sustaining member of Sigma Gamma Rho Sorority, Inc. and her other affiliations in healthcare and beyond she has been able to inspire and mentor girls and women in every phase of education to visualize their goals and reach their potential. For her, patient education isn't limited to the ocular conditions a person may have, but also in sharing the experiences that influenced that once middle school girl who was introduced to S.T.E.M. by her 6th grade math teacher to be inspired to become the professional career woman, wife and mother practicing and preaching optometry while serving and impacting her community in English and Spanish.
Apply Now
Add Your Info Below 
Enter your details in the form below